School Meals
The academy employs Caterlink Ltd to provide hot school meals cooked and served on the premises. Parents may wish to purchase a school meal for their child and some parents may be eligible to claim free school meals (please see below for further detail). At the bottom of this page you will find the school meals menu if you would like to view the meal options.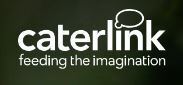 ​
Free School Meals
Non-means tested free school meals have been available to children in Reception, Year 1, and Year 2 since September 2014. This came into place under the Children and Families Act. Currently, all KS1 pupils in state-funded schools are entitled to a free, healthy lunch regardless of their family income.
As your child moves into Junior School you may consider whether you would like your child to continue to receive a healthy school meal at lunchtime.
Parents claiming some benefits can claim free school meals for any of their children who are registered at a Staffordshire school and who would normally be at school at lunch time. School meals are a good way to ensure that your child eats well at lunchtime and you can save yourself time and money.
Even if you don't want your children to have the meals, claiming them helps the school. The more eligible parents who claim meals, the more funding the school receives.
Apply online
Before you apply please check that you meet theentitlement criteria. The quickest and easiest way to claim is Applying online. It takes just a few minutes, you will get an instant yes or no answer and if you are entitled you can print the confirmation to give to your school to start the free meals immediately.
Autumn Term 1 - 2023 School Menu: