Welcome from the Principal
It is with great pleasure that I welcome you to Lansdowne Infant School. Choosing a school is one of the most important decisions we make as parents for our children.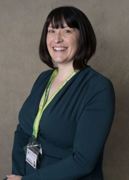 I hope that this website will you give a flavour of what our school is all about. It gives you a glimpse of some of the opportunities and experiences that your child will encounter with us. If you haven't done so already, I hope you will come and see our school for yourself and take the opportunity to ask questions.
At Lansdowne Infants we recognise you as the primary educator of your child and we look forward to working with you in order to make your child's time with us as successful as can be.
Lansdowne Infants is a good school. We pride ourselves on our commitment to providing all pupils with a quality education which develops the whole child. Our school is a happy, stimulating environment with a nurturing ethos. Our children tell us they love to learn here!
Our goal is for every child to leave our school happy and successful, with memories that they will cherish and skills that are the foundation of their future learning.
We welcome visits and feel that this is a very important way for you to come and learn more about us.
Helen Phillips
Executive Principal